Family, terrior and wine passion
1997
His daughter Victoria Pariente, a winemaker with an entrepreneurial spirit, decides to make a dream come true and the most precious tribute to her father, who recently died, making a Verdejo that it's calles "José Pariente".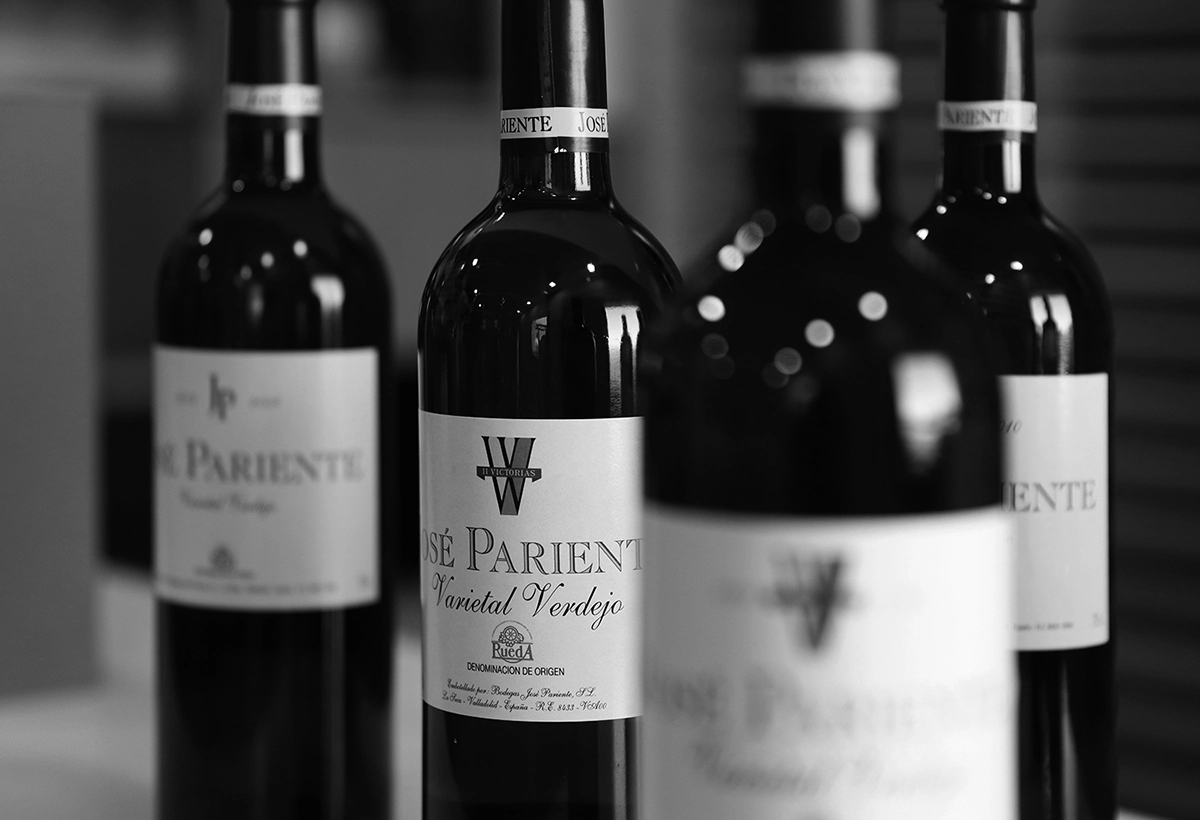 1998
The first commercialized José Pariente wines emerged in this decade until we became a reference winery within Denominación de Origen Rueda.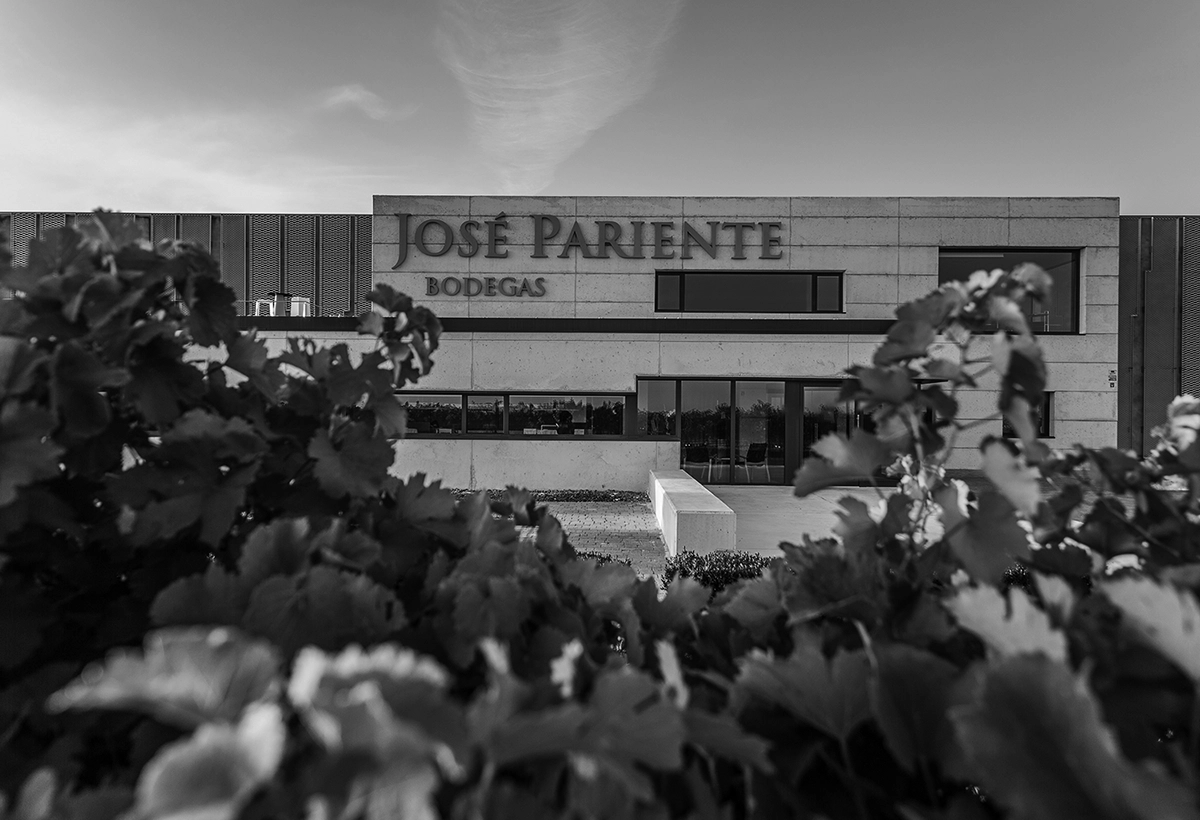 2012
Martina and Ignacio Prieto Pariente are Victoria's children and they take over from their mother. They were raised in the terroir and work for innovation in viticulture and the environmental, social and economic sustainability of our environment.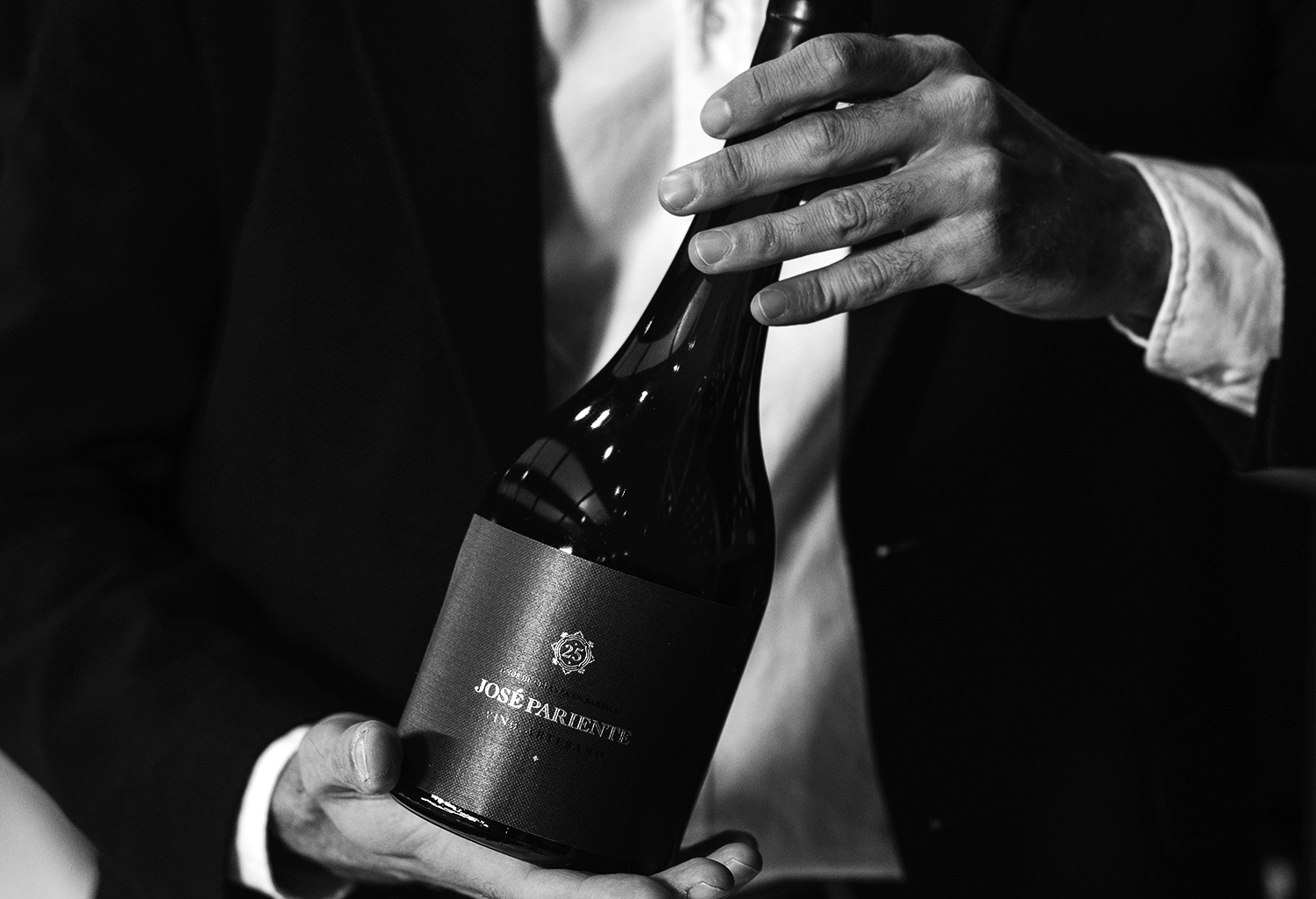 2022
25 years of history. We celebrate the anniversary with the presentation of our "25 Years in Barrel", a wine that keeps the last harvest that José Pariente collected and that Victoria decided to age in barrels until today.
At Bodegas José Pariente, we have a clear understanding of the path to reach the future we envision.
A future that involves making decisions in the present, without ever forgetting our past.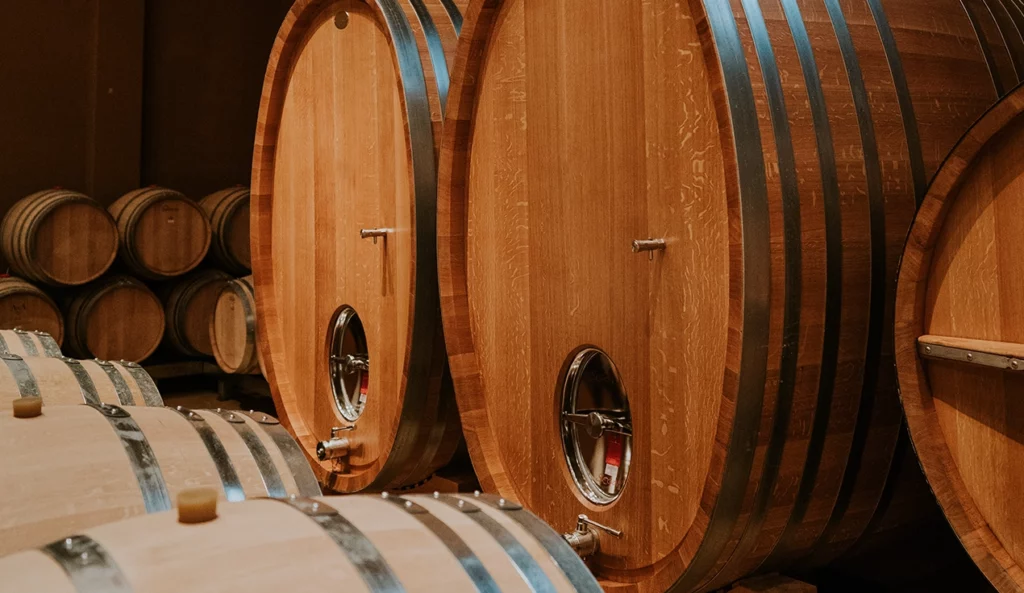 QUALITY
We develop all business processes with the highest level of quality and responsibility. We attend to all our stakeholders with deep respect and adhere to high ethical standards.
COMMITMENT
We manage our business in a socially responsible manner. We prioritize a long-term vision, aiming to build a financially solvent project based on solid principles. Respect for the environment, our wines, and the people around them is a fundamental part of our history.
R&D (Research and Development)
Since our beginnings, we have conducted various R&D studies in both viticulture and winemaking techniques with a clear objective: to improve the qualitative expression of our wines and contribute to the conservation of the environment.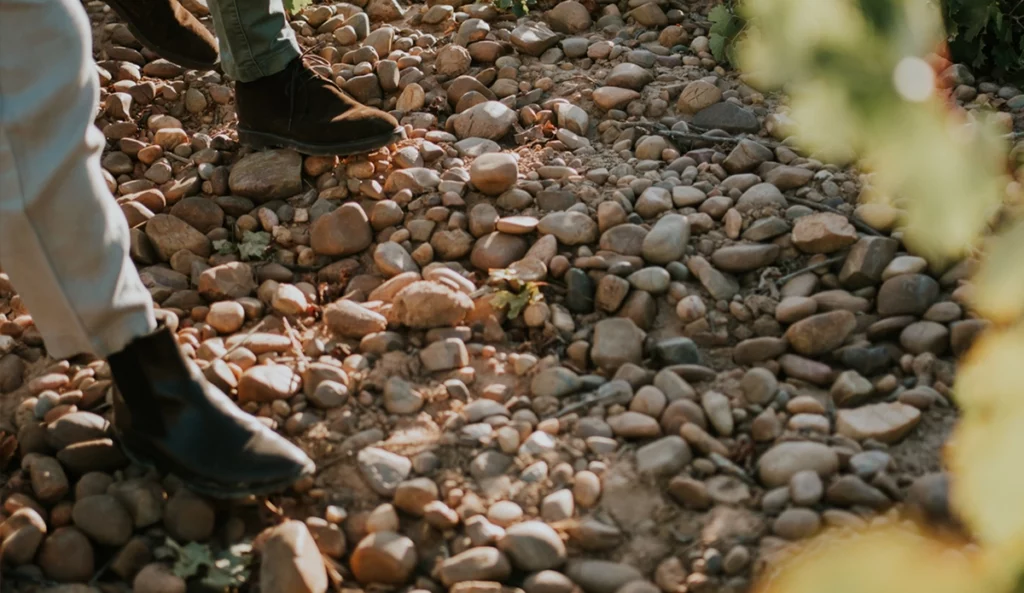 Our objective has always been to demonstrate the potential, versatility, aging capability, and storage capacity of the Verdejo variety. Verdejo.
Expertise and ongoing study of different soils have led us to catalogue and zone all our vineyards. Our three aging wines arise from this thorough work. Fermentado en Barrica, Cuvée Especial and Finca las Comas appeared with the aim to highlight each of their qualities.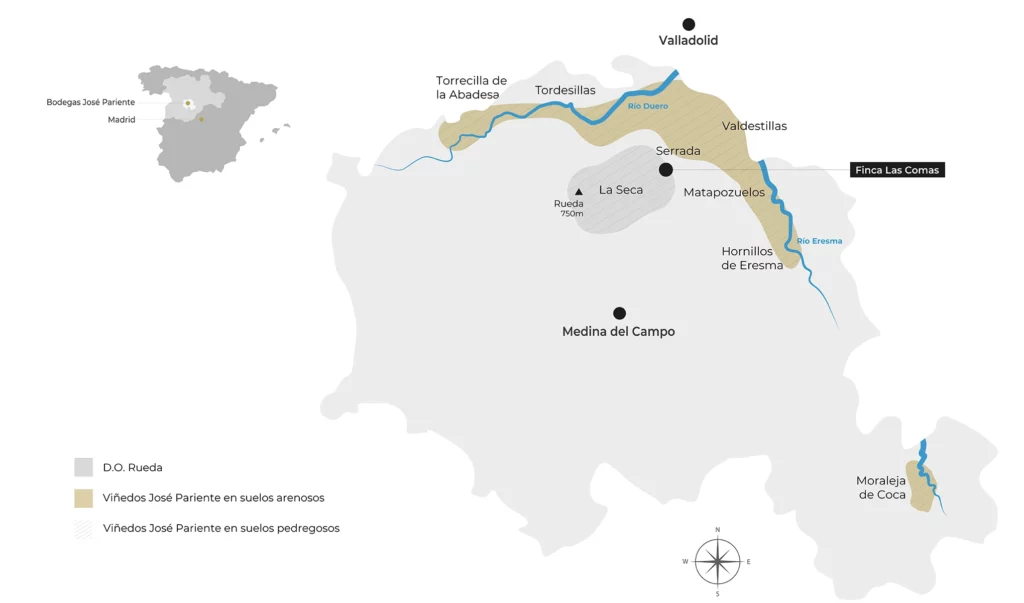 VINEYARDS
Our vineyards are located in two main areas: one in the province of Valladolid, which covers Rueda, La Seca, Torrecilla de la Abadesa and Tordesillas; and another one in Segovia, which expands from the village of Codorniz to Nava de la Asunción.
SOILS
Medium altitude flat lands in the D.O Rueda, located between 700 and 800 meters above sea level. Due to its latitude, the area is nestled in the Mediterranean climate. However, due to its altitude, it is declared of continental influence.
Most of the soils in our vineyards are covered by gravel, formed by boulders, which are poor in organic matter and have some limestone outcrops at the highest levels. There are also sandy soils in certain old vine plantations, hence the great minerality in our wines.
CLIMATE
The vineyards are influenced by the temperature extremes of the seasons, including cold and lengthy winters, short springs with late frosts, and hot, dry summers with occasional thunderstorms. The grape varieties we work with are Verdejo, the native variety of the region, and Sauvignon Blanc. 
The significant temperature contrast between day and night is a key factor in achieving the desired balance in the Verdejo variety. It allows the grapes to accumulate sugars under the sun exposure while preserving acidity with the cool nighttime temperatures. Rainfall is scarce, ranging from a minimum of 300 liters to a maximum of 600 liters per year.
Stay in touch with the winery.
Subscribe to the newsletter