Elegance, freshness and complexity are the principles of our job. A range of six white wines of intense expression and character. Six examples of their own place of origin and, at the same time, reveal a unique interpretation of the land, vineyards, grape varieties and wine making.
"Our freshest and most elegant native grape"
José Pariente Verdejo is the most genuine expression of our native grape. The freshest and most elegant creation, made from 30 year old plantations and selected old vineyards. Its aroma reminds us about Rueda mineral gravel soils combined with hints of fennel, anise, white fruit and stone fruit. On the palate it is unctuous, fine and elegant, with a slight touch of bitterness on the finish, typical of Verdejo. A complex and intense wine. Our flagship.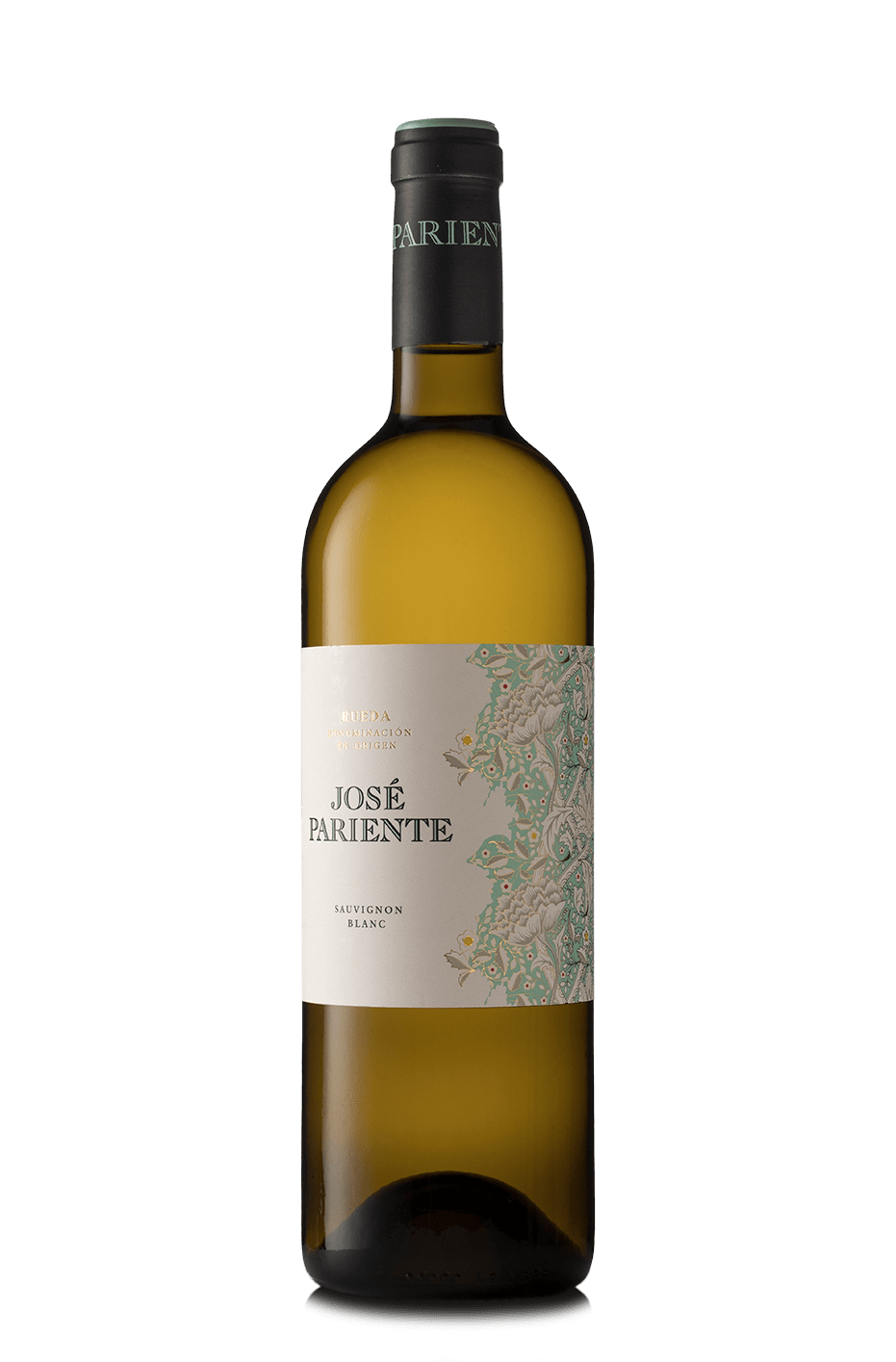 "Clean, aromatic, round: the success of Sauvignon Blanc in our terroir"
José Pariente Sauvignon Blanc demonstrates how a foreign grape is able to fit perfectly to our terroir. Round pebbles, limestone, soils poor in organic matter from vineyards older than 40 years offer us a perfumed and round wine. Its aroma shows vegetal and exotic fruits with memories of freshly cut grass and a light mineral touch. In the mouth it is elegant, fresh and clean. Striking lingering and length. The success of Sauvignon Blanc in our terroir.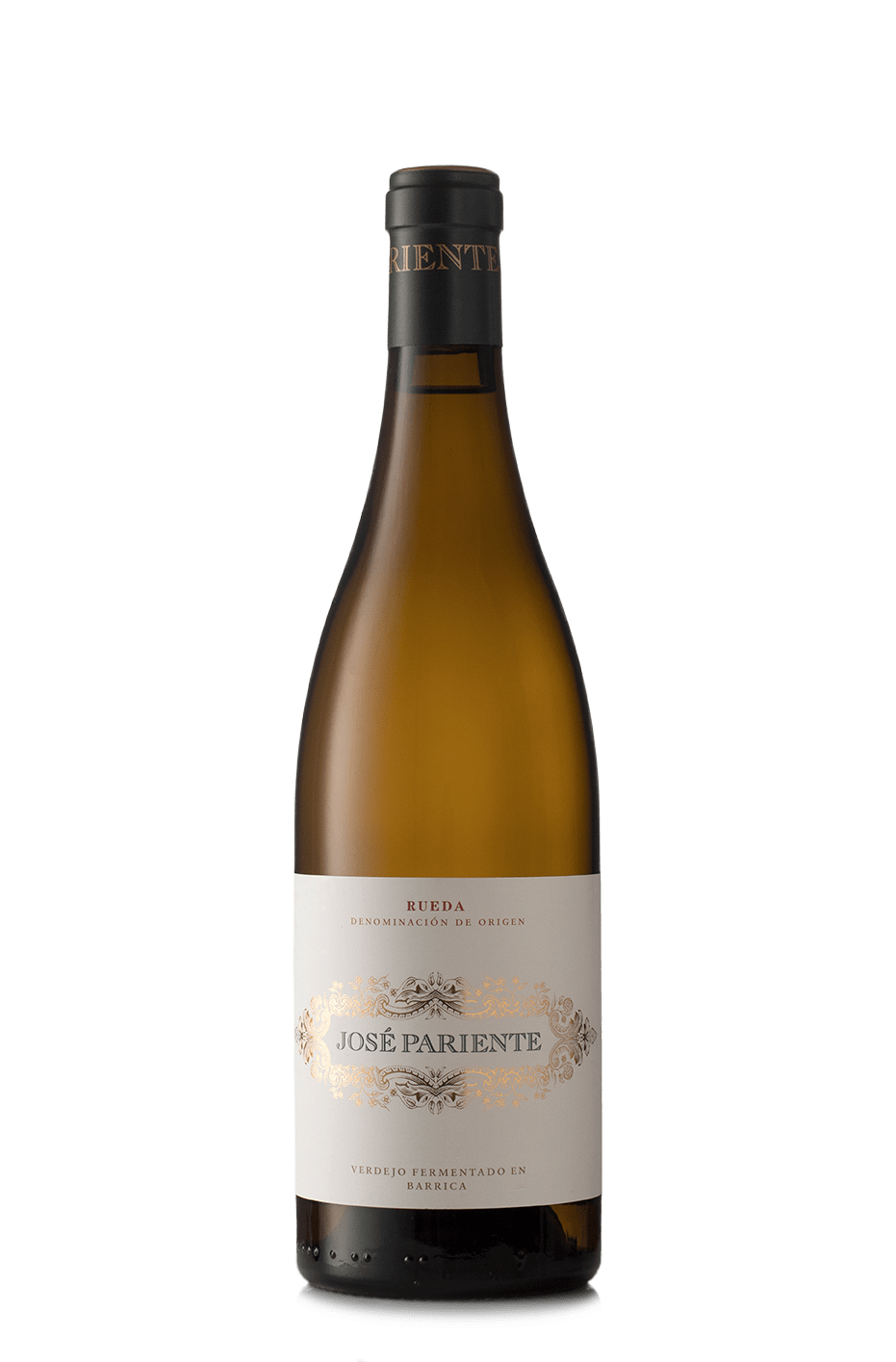 "Deep, smooth and complex: the perfect combination of fruit and wood"
José Pariente Fermentado en Barrica is a deep and complex wine. From old Verdejo bush vineyards of 70 years planted by our father and grandfather José Pariente. 6 months ageing in French oak barrels contributes to provide volume and elegance. Spicy and balsamic aromas, smoke and ripened fruit. Full body with a light and lively mid palate. An intense and complex wine.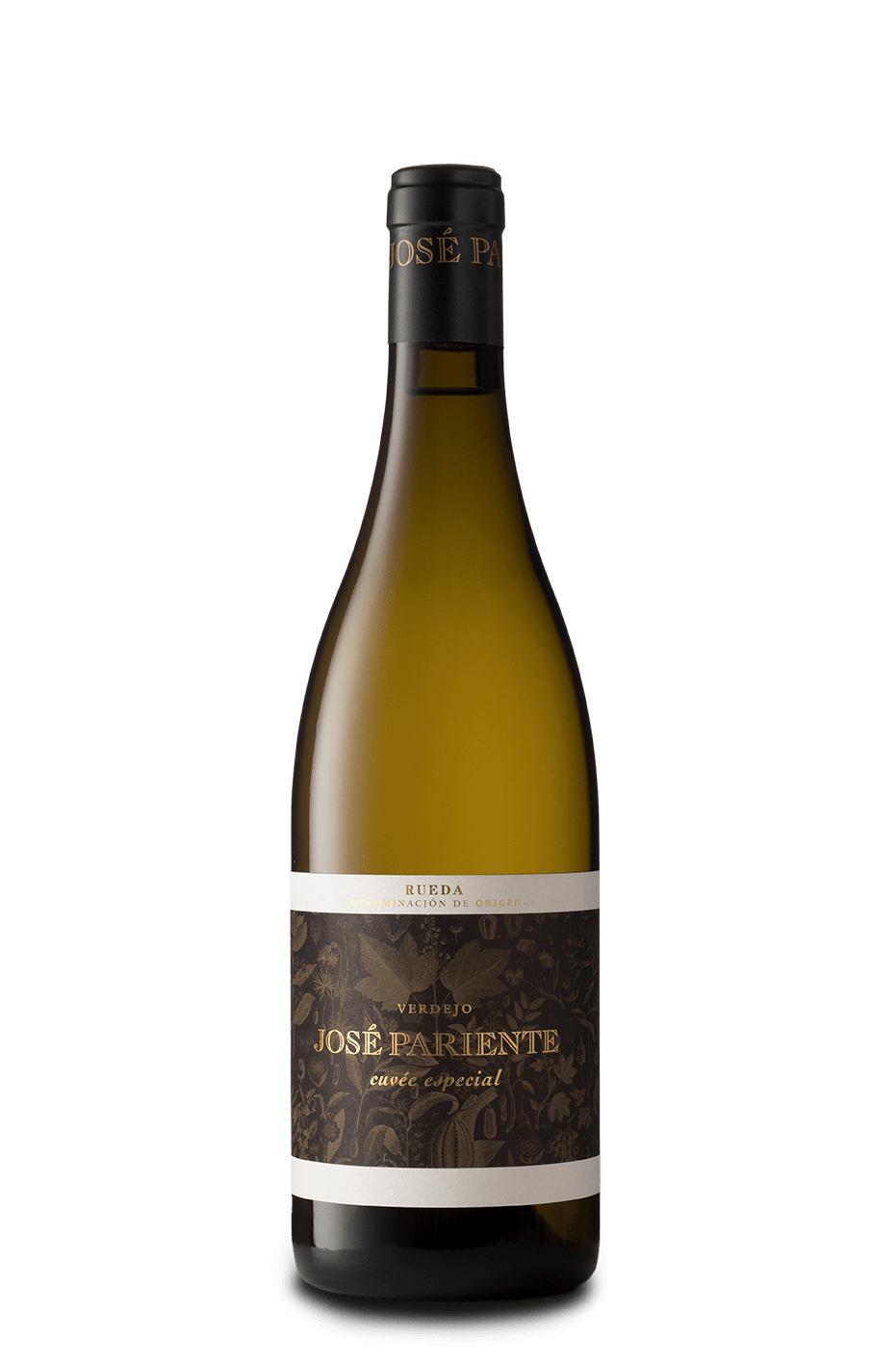 "Finesse, delicacy and complexity: a tremendous mineral expression of Verdejo."
José Pariente Cuvée Especial is the exciting new definition of Verdejo, made from old vineyards planted in 1924 on sandy soils. 11 months ageing on its own lees in oval concrete vats is what makes this wine different and unique. José Pariente Cuvée Especial dazzles for its elegance, delicacy and complexity, and it is a great mineral expression.
The best combination of tradition and innovation.
"Intense, elegant and grassy: a singular version of Verdejo made only in exceptional vintages"
José Pariente Las Comas is our estate wine, a unique interpretation of our native grape Verdejo. Its origin dates back to the vineyard Las Comas, bush vines planted in 1910 on limestone and gravel soils. Fermentation and 12 months ageing on its own lees in foudres is the key for an intense and greasy wine. On the nose scrub herbs, fennel, white flowers and memories of toasted aromas make Finca Las Comas the purest expression of Verdejo in our terroir.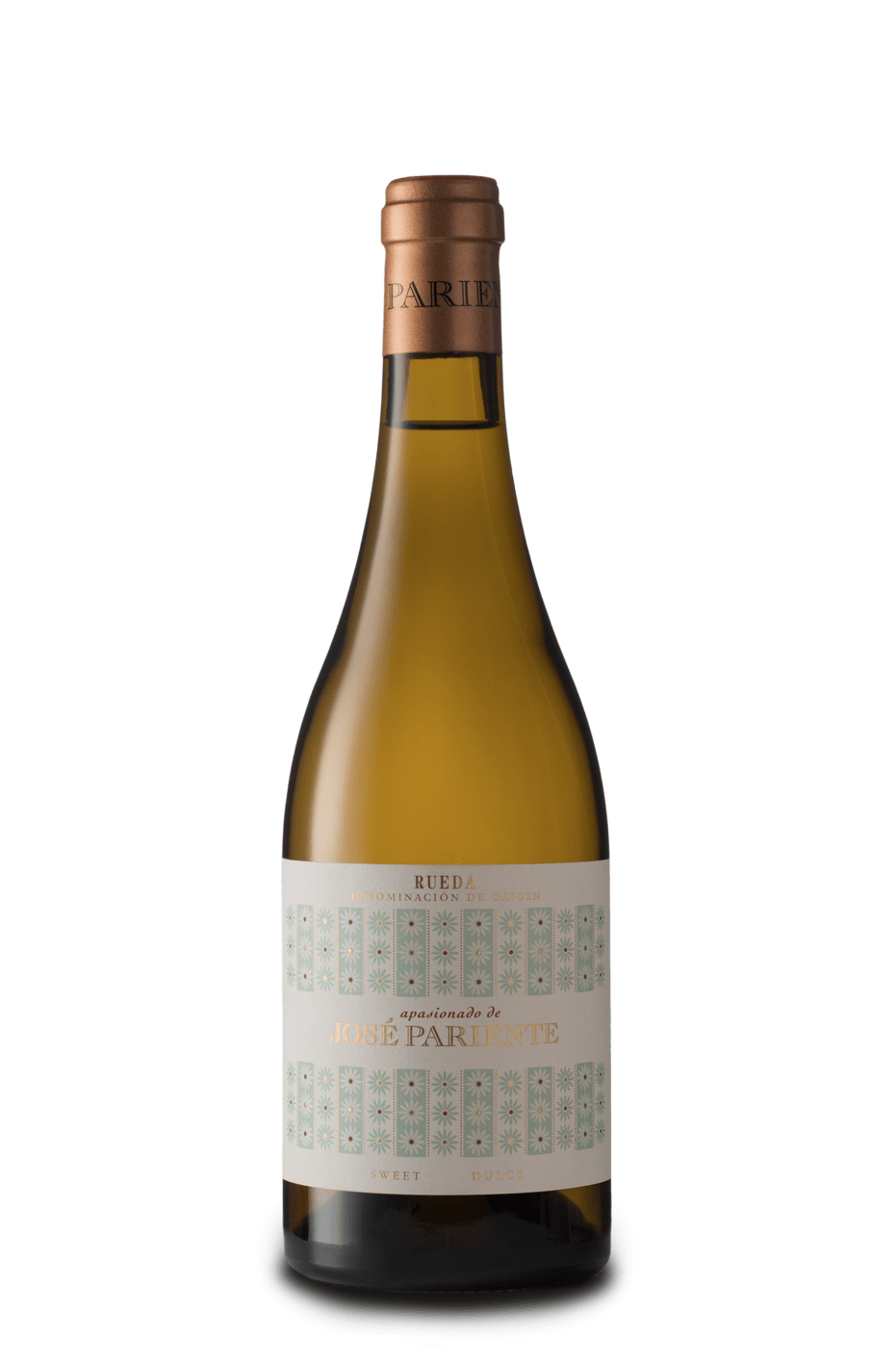 Apasionado de José Pariente
"A sweet wine which dazzles for its freshness and complexity"
Sauvignon Blanc 100%. Apasionado de José Pariente is a stunning sweet wine. It comes from late harvest of a special Sauvignon Blanc vineyard. High aromatic depth, outstanding vegetable notes, fresh cut grass, some mineral hints, and a velvety fine sensation in the mouth. Great balance of acidity and sweetness, what contributes to an unconventional freshness in sweet wines.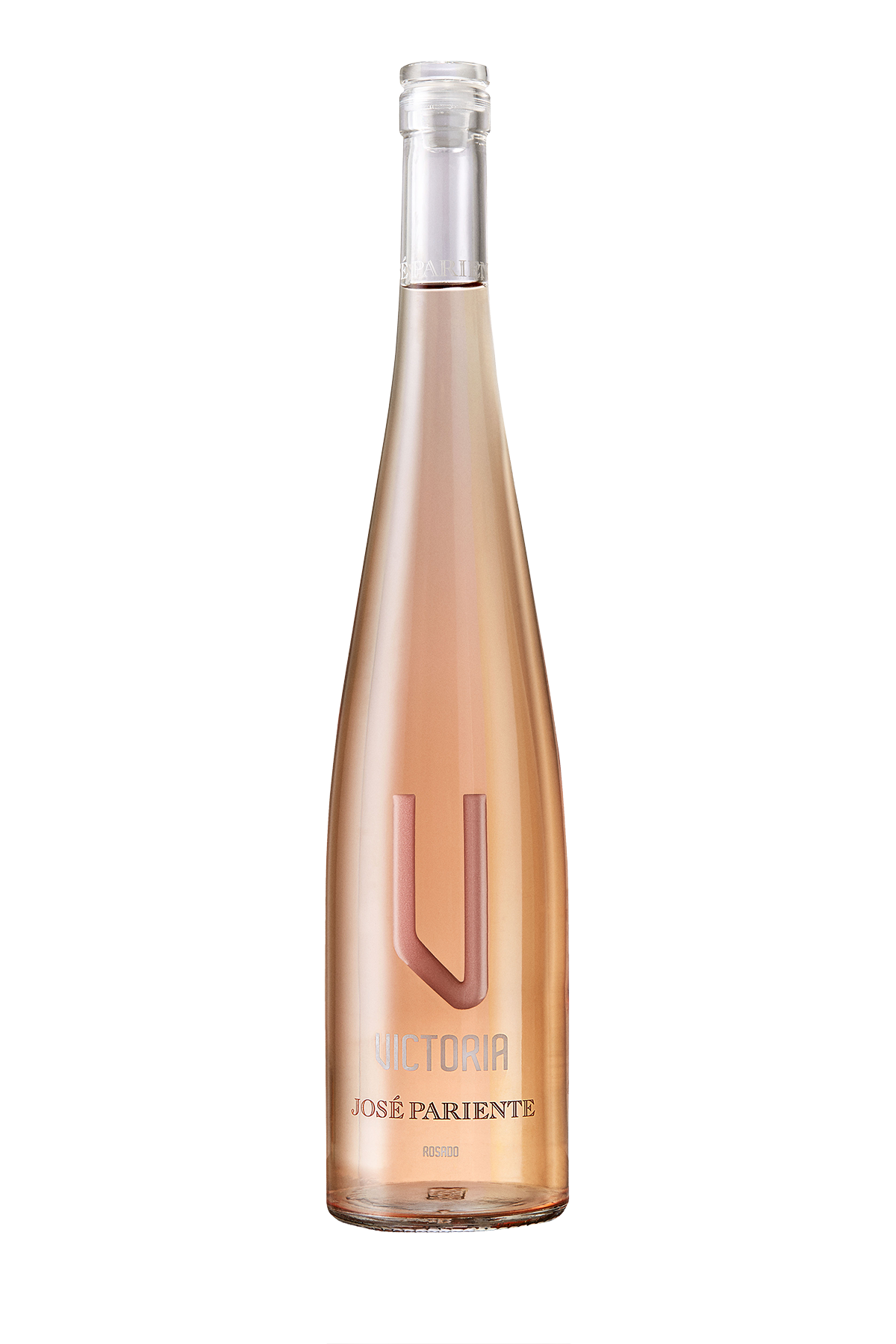 "Our Rosé: Elegant, deep and lively"
Garnacha, Tempranillo y Viognier
"Victoria" is a recognition to our alma mater, Victoria Pariente. Martina and Ignacio pay tribute to their mother for sharing her passion for vineyard and wine.
Made from three different grape varieties: Grenache, Tempranillo and Viognier. It shows great balance between complexity and delicacy.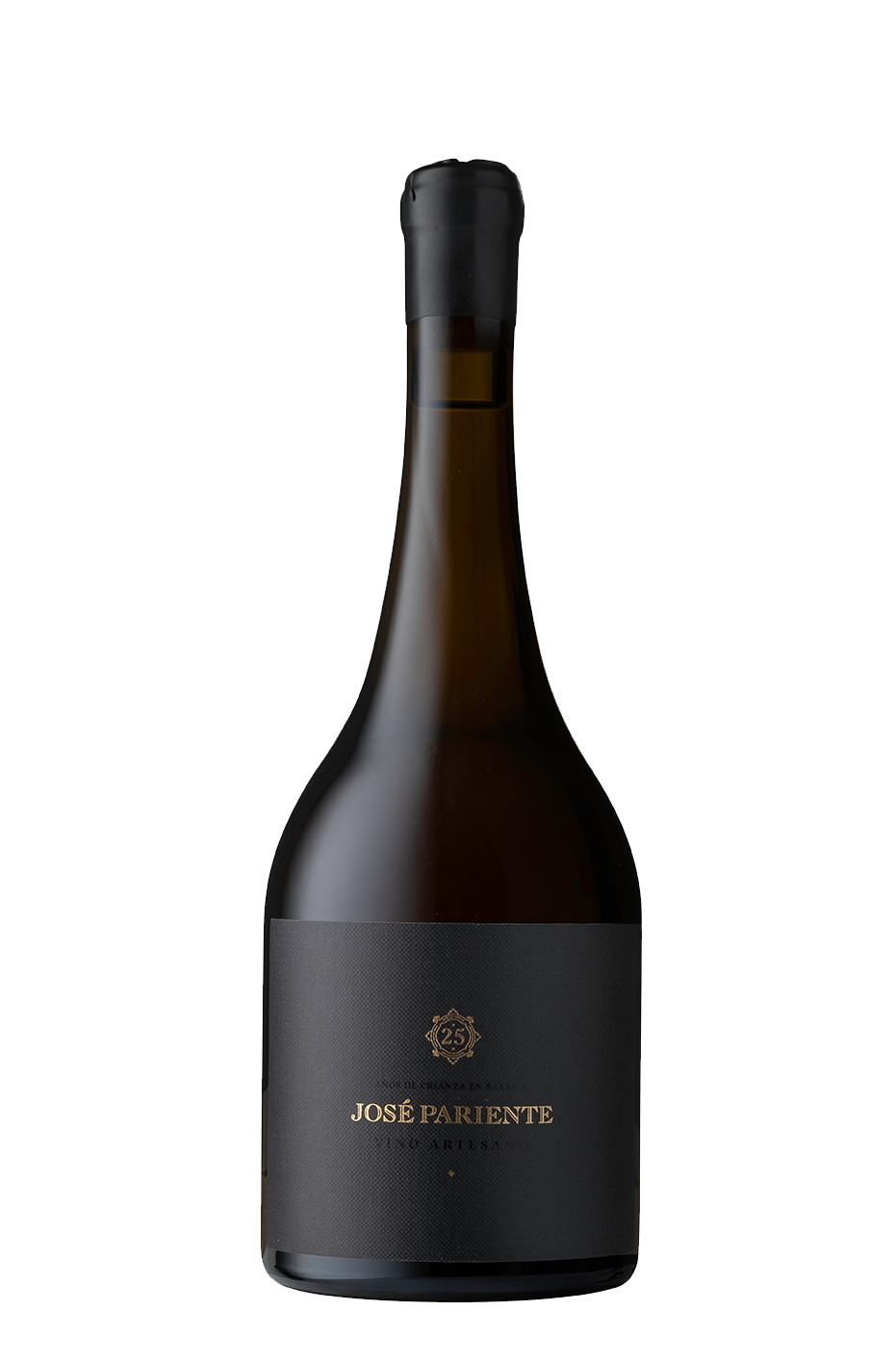 José Pariente 25 Años en Barrica
"A wine that, after 25 years of barrel aging, represents a link between generations."
"25 Años en Barrica" begins in 1997, the year in which José Pariente carried out his last grape harvest.
His daughter Victoria has kept this wine in barrels for 25 years, demonstrating the aging capacity of the Verdejo variety.
The grapes come from a single vineyard dating back to 1943, located on the El Portugués moor, in Rueda. The harvest was carried out in 1997, selecting the grapes by hand and transporting them in bins.